Women of Worth is a group of Christian women who by God's grace desire to study God's Word, and encourage each other as we "do life" together. The purpose of the Our Savior Lutheran Women of Worth is to encourage women to grow in their faith in Christ, to develop and strengthen friendships with other women and to provide opportunities to serve and reach out community for Christ.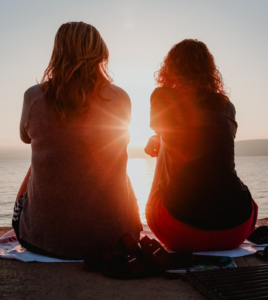 If you're on Facebook (and you're a woman)
Search "OSL Women of Worth" and
join our Facebook Group!
Find Sermon note-taking sheets at the
Events and Studies
Women's Book Study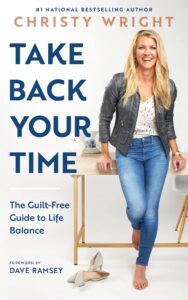 Join Us Tuesday Evenings 7:00 – 8:00 pm
November 9th – December 21st
Delight yourself in the Lord and he will give you the desires of your heart.
-Psalm 37:4
Do you ever feel as though there isn't enough time in the day? That you're running around trying to check off every item on your to-do-list and yet not ever box gets checked off? Do you run your schedule or does your schedule run you? I've got great news… it's time to break free and find life balance! In Christy Wright's book, Take Back Your Time, she says it best… "Balance isn't as much something you do, how you "balance it all." Any questions please contact Candice Barr at
barr.candicej@gmail.com
or 517-755-9615 or Tina Ferris at
trferris26@gmail.com
or 517-230-305. Sign up in the church lobby by November 2nd!
OSL Women's Christmas Gathering & Sign Making
Join us for a night of fellowship and fun! Friday December 3rd from 6-8:30pm! Feel free to bring your favorite festive snack to share! There will also be a contest with a prize sponsored by Board & Brush for the most festive apparel! Registration is required and is available online through Board & Brush Lansing (use access code: OSLWOMEN), there are only 24 spots available; we hope to see you there!


Men of Courage is a group of Christian men who, by God's grace, desire the courage to grow in their relationship with God, family, and friends. Throughout the year, this group at Our Savior uses social gatherings to share God's Word, develop friendships with other men, and engage in enjoyable activities with one another. Whether it is a morning bible study, a weekend camping trip, or a week night barbecue, our purpose is to invite the Lord into our midst and be encouraged by one another, build one another up, and be a safe refuge for those men desiring strong Christian friends.
If you're on Facebook (and you're a guy) Search "OSL Men of Courage" and join our Facebook Group!
Friday Morning Men's Breakfast – Every 1st, 3rd, and 5th Friday, 6:30 a.m. at Spud's Restaurant.
Contact Dave Wright for more information about Men's Ministry.