We are excited to announce that we have switched to a new online giving platform called Kindrid. Those who are currently giving online are asked to set up a new account with Kindrid (click the link below on the left) and cancel any current or future transactions on Vanco (by clicking the link below on the right). If you have any questions about online giving or the transition to Kindrid, please contact Lisa Keefer.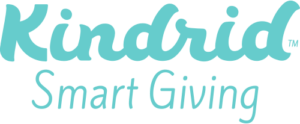 (New Online Giving Platform)
Click HERE to set up your new online giving account through Kindrid

(Old Online Giving Platform)
Click HERE to cancel any current or future transactions

Giving Resources & Opportunities
The Endowment Fund
is a financial tool which allows Our Savior Lutheran Church and School, to accept financial gifts which are invested to support current and future ministries. Those making such gifts are motivated to do so in response to God's boundless love for them and their desire to support God-pleasing ministries.
The Message of Hope Scholarship Fund
exists to give financial aid to families seeking a Christian Education by overcoming financial barriers. In addition to the generous support given by Our Savior Lutheran Church, the scholarship fund helps to meet specific needs for families on a case by case basis
Our Savior Auction
is a fun-filled evening, aimed at raising funds to further the education of our students and directly impact future ministries of Our Savior Lutheran.
Scrip
is a program used by families to offset tuition costs by purchasing gift cards for places you already shop. Each gift card purchased earns a percentage that is then split by Our Savior and the family to be used towards the following year's tuition costs.