Each milestone is an opportunity for Our Savior Lutheran Church and School to come alongside our families and equip, encourage, and strengthen them in their faith. Some milestones include a time of practical instruction. Each milestone includes a worship blessing.
Milestone ministries help foster strong partnerships between the home and congregation. They assist in making the home the primary setting for faith formation. When Christian parents make prayer, Scripture, Christian instruction, and time together with their children a priority, God is honored, and faith is strengthened in families.
Please join us for any and all milestone ministry classes and worship blessings that are applicable to your family.
For questions about milestone Ministries, feel free to contact Pastor Wangelin or Minister of Family Life, Dave Wright in the church office.
First Communion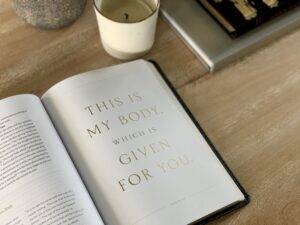 The First Communion Milestone classes took place on March 4, 11, and 18 2021. This class is offered for 7th and 8th grade confirmation students each year. If you have questions about the Lord's Supper, feel free to reach out to Pastor Wangelin.
Worship Blessing: Sunday, March 21, 2021
Keys to the Future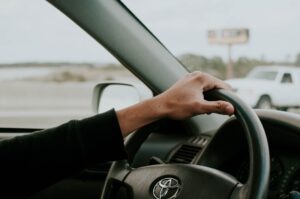 As high schoolers learn to drive, they are preparing to acquire more freedom and responsibility once they get their drivers license. Parents and students will have the opportunity to discuss what the Bible tells us about how to use our freedom and responsibility to glorify God. This class will take place on Thursday, April 22, 2021 from 7:00-8:00 pm. It will be offered both in-person and online.
Worship Blessing: Sunday, April 25, 2021
First Grade Bible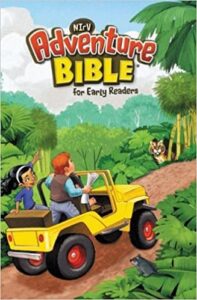 As 1st Graders learn to read, the Bible becomes an important book for them and the family to be familiar with and utilize at home. This class equips parents to help their kids explore the sacred Scriptures. Each 1st grader will receive a Bible
This class took place Tuesday, January 19, via Zoom from 7:00pm-8:00pm
Worship Blessing: Sunday, January 24, 2021
Third Grade Money Management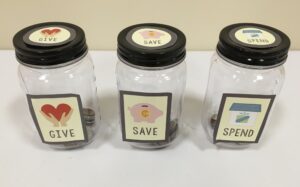 This class gives parents an opportunity to discuss money management with other parents and their child, share some key Scripture verses, and establish some guidelines for giving, saving, and spending. This class took place
Tuesday, February 16 from 7:00 pm – 8:00 pm on Zoom.
Worship Blessing: Sunday, February 21, 2021
Infant Faith Chest Milestone
The Infant Faith Chest Milestone took place in September of 2020 via a Zoom forum. The purpose of this forum is to walk alongside families as they establish and model faith-filled homes. Deuteronomy 6:6-7 serves as the basis for the establishment of faith routines for families of young children.
God's word should be prevalent always within the home, and our faith should be something that we both show and tell our children.
If you have an infant or young toddler, and you would like to be a part of this milestone ministry and learn some practical strategies of faith development, view the Zoom video above. Contact Dave Wright, minister of family life, to request an infant faith chest for your child.
Worship Blessing: Sunday, September 13, 2020
4 Year-Olds Learn to Pray Milestone
Prayer is a gift from God. He wants us to bring all our praises and requests to Him any time of the day and in all situations. Morning prayers, mealtime prayers, and anytime prayers are just a few examples of the types of prayers that children can and should offer to our Lord. Teaching young children to pray is both a privilege and responsibility of parents. That is why we are excited to partner with families in order to help them make prayer a comfortable and normal part of the life of your young children. For this milestone, families are invited to view this video of teachers, staff, and families at OSL modeling prayer in different situations. Once your family has watched the video, you can request a prayer pillow and booklet.
Worship Blessing: Sunday, October 11, 2020
(both services)