Women of Worth is a group of Christian women who by God's grace desire to study God's Word, and encourage each other as we "do life" together. The purpose of the Our Savior Lutheran Women of Worth is to encourage women to grow in their faith in Christ, to develop and strengthen friendships with other women and to provide opportunities to serve and reach out community for Christ.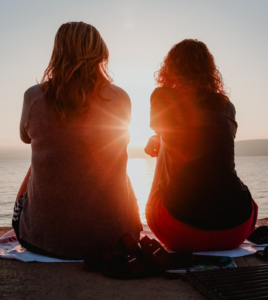 If you're on Facebook (and you're a woman)
Search "OSL Women of Worth" and
join our Facebook Group!
Find Sermon note-taking sheets at the
Events and Studies
Women's Book Study
A new Tuesday night women's bible study begins on January 11. That group will meet at 7:00pm each week for 8 weeks. The study will be called "Be Still and Know." It is based on the book of the same name that is new from Concordia Publishing, and it walks through Psalm 46 as well as several narratives from the gospels in which Jesus meets various women who are experiencing storms of life and offers refuge, strength, help, and hope.
Join other OSL women for a time of fellowship and growth as they read and discuss God's word together. Sign up in the church lobby at the Women's Ministry table. We also have a few of the books available for purchase at that table.
OSL Women's Night Out


Ladies, join us for a fun women's night of bowling planned for Saturday, January 22, at 6:00pm at The Wagon Wheel in Portland. Sign up on the table in the lobby or contact Candice Barr. We need to have a head count by January 14, so that we can reserve enough lanes for all the ladies who would like to join us for fun and fellowship!
Men of Courage is a group of Christian men who, by God's grace, desire the courage to grow in their relationship with God, family, and friends. Throughout the year, this group at Our Savior uses social gatherings to share God's Word, develop friendships with other men, and engage in enjoyable activities with one another. Whether it is a morning bible study, a weekend camping trip, or a week night barbecue, our purpose is to invite the Lord into our midst and be encouraged by one another, build one another up, and be a safe refuge for those men desiring strong Christian friends.
If you're on Facebook (and you're a guy) Search "OSL Men of Courage" and join our Facebook Group!
Friday Morning Men's Breakfast – Every 1st, 3rd, and 5th Friday, 6:30 a.m. at Spud's Restaurant.
Contact Dave Wright for more information about Men's Ministry.