Reformation Organ Recital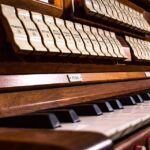 Thursday, October 29th at 7pm
Join us for an Organ Recital featuring Our Savior's Minister of Music, John Horak. The organ pieces are based on hymns of the Reformation including an organ mass (Kryie, Gloria, Credo, Sanctus and Agnus Dei). Each of the movements will be preceded by a scripture reading and the hymn sung by a small ensemble. All of the composers (Zwart / Distler / Bender / Beck / Ore) are from the twentieth century and have a unique connection both as composers and to the organist. The recital will be both in person and live streamed. Please join us as we celebrate God's Word and these wonderful hymns and music of the Reformation. To watch via Live Stream, go to: oursaviorlansing.org/live-stream
Protect Young Eyes
Digital Trends 2020: Equipping Kids to Thrive in an Increasingly Hostile Online World
Monday, November 9th at 6pm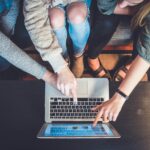 Technology can do so much good in the world. And if not used well, it can also do so much harm. Never before in human history have young people had the ability to so radically change the trajectory of each other's lives so quickly.
The Internet Safety Experts at Protect Young Eyes want to help all caring adults teach young people how to use technology well. Led by Chris McKenna (dad, Senate witness, child advocate), PYE will prepare you for today's digital risks.
• Can YouTube be controlled?
• When's the right age to talk to my kids about porn?
• What's the right age for social media?
• What's the right amount of screen time?
• What's the best parental control solution?
• How do predators use social media to get to kids?
You will leave with a long list of practical steps you can implement in 24 hours to build strong protections around your precious children.