Are you looking for a way to learn more about the Bible, God's grace for us or what Our Savior is all about, all while spending time with new and old friends? We offer several different opportunities to gather and study God's word.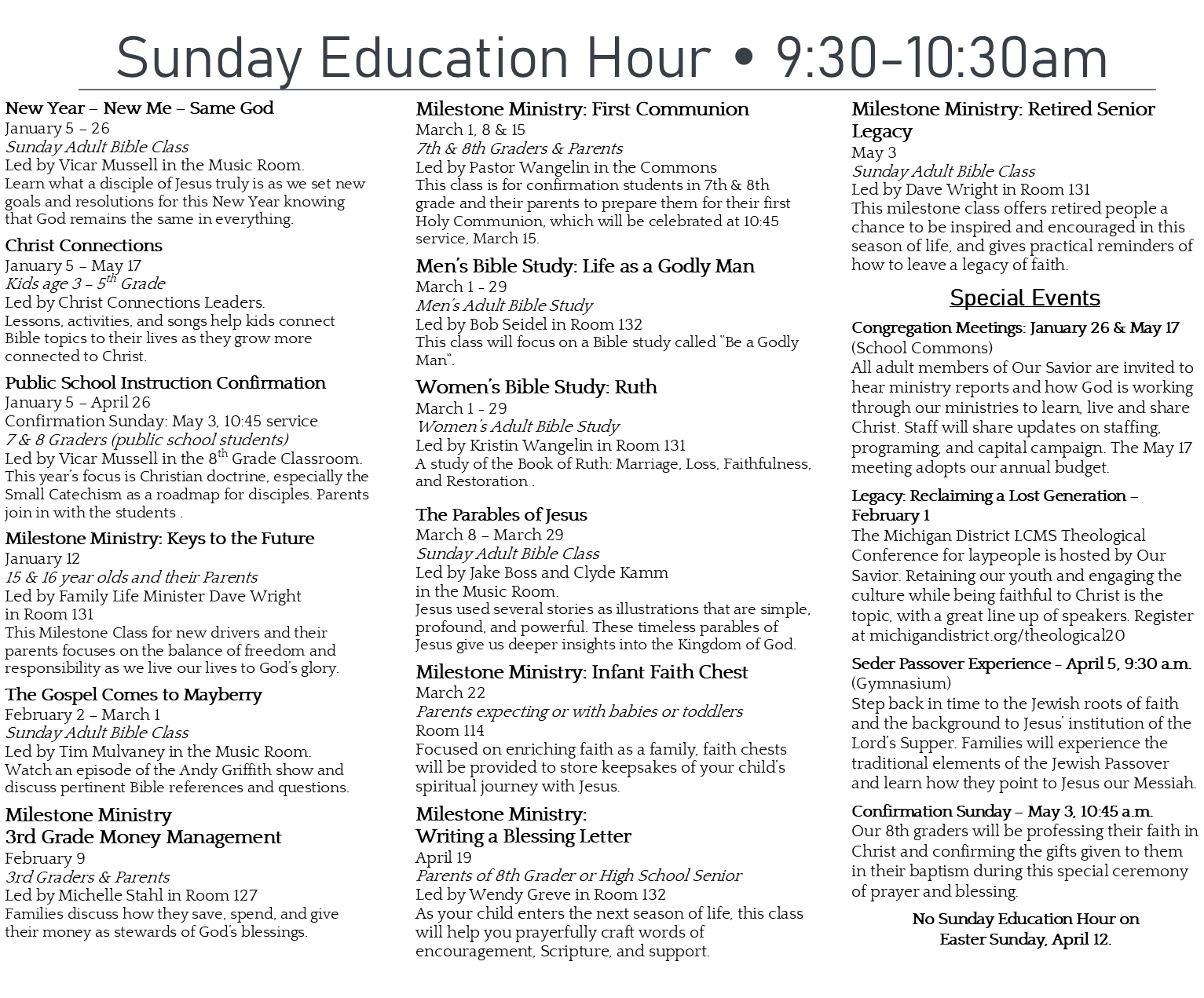 Weekday Adult Bible Studies
Men of Courage Bible Study and Breakfast
First and third Friday of each month, 6:30am
Spud's Family Restaurant in Lansing (September-May).
Men are welcome to come and enjoy some scripture, discussion, and breakfast together.
Senior Bible Study
Wednesdays at 10:30am
Fellowship Room
The "Senior Gals and Guys" invite you to join us for fellowship and Bible study with Pastor Wangelin and Vicar Mussell.
Tapestry
Fridays at 10am
Fellowship Room
Women's Bible study providing spiritual growth and fellowship. Join other women to study God's Word, encourage one another and spur one another on to love and good works.
Discover Our Savior Class
Sundays at 9:30am beginning February 2nd
Fellowship Room
The Discover Our Savior Class is for anyone interested in membership at Our Savior or who simply wants to know more about what our church believes and teaches. This 9 week class is taught by Pastor Wangelin and covers the basics of the Christian faith, what it means to be a Lutheran Christian, and what life is like here at Our Savior.