My House Will be Called
a House of Prayer
Matthew 21:13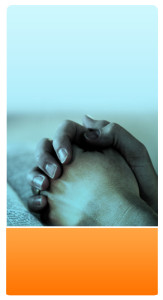 At Our Savior we have many opportunities to pray with and for one another. There is time allotted for prayer at all of our Bible Studies, TLCs (small group ministries), and staff and committee meetings. We also offer special Healing Services and Prayer Services throughout the year.
Each week we provide a written list of prayer requests for our country, our community, our church, and the members and friends of our congregation. It can be found at the entrances to our sanctuary.
Prayer Warriors are scheduled to meet and pray with the preaching Pastor 15 minutes before worship services, and then to stay on site during the service to pray for all aspects of the service, the worship leaders, and all those attending worship. (A written list of suggestions is available.)
A number of our members are part of a special group who have asked to receive time sensitive prayers requests via e-mail. They begin praying for these requests as soon as they are received.
If you have something you would like us to pray about, or would like information about our Prayer Warriors or special e-mail prayer group, please fill out the appropriate form below.
Prayer Information Request