CityServe Work Day
Saturday, June 3rd
Join us for CityServe on June 3
rd
as we give back to our community! This event is an opportunity to serve Jesus in our neighbor and reflect the love of God to our city. We will meet at Trinity Lutheran Church in the morning before we disperse to work sites for the day. Volunteers must be at least 12 and accompanied by an adult if between the ages of 12 and 15.
Click here
for more information and to sign-up.
Monday-Thursday, July 31-August 3, 6:30-8pm
Our Savior is excited to announce this summer's VBS theme is "A Mighty Fortress: Get the Word Out!". Interactive stations will replace the rotations that we've done the past several years, and students will spend time in hands-on activities that get them in the Word of God. To volunteer or register a student,
click here
!
500th Anniversary Reformation Service
Sunday, October 15th, 5pm
Click here
to register! Join thousands in worship for the 500th anniversary of the Reformation at The Breslin Student Events Center on the campus of MSU. Concourse displays open at 2 pm, Pre-Service Concert begins at 4 pm, and Celebration Worship begins at 5 pm. The Breslin Student Events Center is located at 534 Birch Rd., East Lansing, MI 48824. Check out how you can get involved!
PURE: By God For God
Sunday, November 12, 2017
PURE: By God For God is a purity gathering for teens (7th-12th grade) and parents will be held at Our Savior Lutheran in Lansing, MI on Sunday, November 12, from 3:00pm until 6:00pm(ish). Travis Hartjen will be speaking to the teens and parents. We will be led in praise and music by 2
nd
Mile throughout the event. There will be food, drinks, fun, fellowship, and learning. Please join us for this event. The cost is $10 per person or $25 per family. To register go to OurSaviorLansing.org/pure or contact Dave Wright, Minister of Family Life.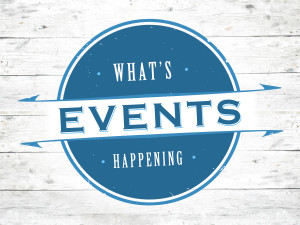 Thursday, May 25 ~ 7pm Our Savior School
Instrumental Concert
Recorders, Bands
and Handbells