Worship & Music at Our Savior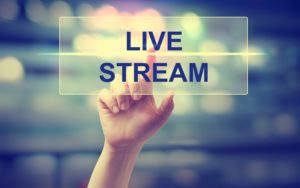 Worship Volunteers Needed
Are you interested in serving during worship? We have many volunteer opportunities from running the screens, sound, signing, playing handbells and more. If you would like to receive more information about any volunteer opportunities that might interest you, click here to fill out the Our Savior volunteer information form.
Music at Our Savior
On Sunday, August 8, at 8:30 a.m. worship, we will be singing the Hymn: "I Want to Walk as a Child of the Light" which is LSB 411.
We thought we would share a link to the song to listen to ahead of time as it is a hymn we don't sing that often but it fits perfectly with the theme of the day.
Are you musically gifted? There are various opportunities for you to serve and worship through music at Our Savior Lutheran Church.
Instrumentalists:

If you play a brass, percussion, string, woodwind or keyboard instrument, we would like to use your talents in our worship services. If interested, please talk to
John Horak
.
I
Worship Team Auditions for Singers and Instrumentalists
We are looking for singers and musicians (drums, bass acoustic guitar, drums) to join our worship team as we lead the Sunday 10:30 a.m. worship service. Auditions will be held on Sunday, August 15, 1 p.m. – 4:30 p.m. and Tuesday, August 17, 6:30 p.m. – 8:30 p.m. Please fill out the
worship team application
and
sign up for an audition time
. Auditions will be 15 minutes. Choose one of the following three songs to sing or play (music will be provided for you): Lord I Need You, Who You Say I Am or This Is Amazing Grace. If you have any questions, please contact
John Horak
or (517)882-8665 ext. 107.