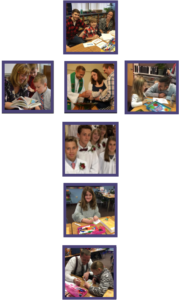 Each of the following milestones is an opportunity for Our Savior Lutheran Church and School to come alongside our families and equip, encourage, and strengthen them in their faith. Some milestones include a time of practical classroom instruction. Each milestone includes a worship blessing.
Milestone ministries help foster strong partnerships between the home and congregation. They assist in making the home the primary setting for faith formation. When Christian parents make prayer, scripture, Christian instruction, and time together with their children a priority, God is honored, and faith is strengthened in families.
Please join us for any and all milestone ministry classes and worship blessings that are applicable to your family.
For questions about any of our Milestone Ministries, feel free to contact Pastor Wangelin, Pastor Deneen or Minister of Family Life, Dave Wright in the church office.
517-882-8665

Baptism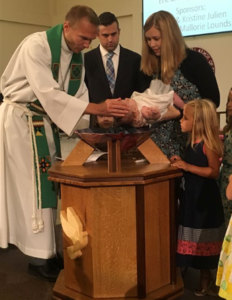 The journey of faith begins with water and the word. God makes eternal promises in baptism, and parents promise to make their home a faith-forming center.
To schedule a baptism, or to learn more about baptism, please contact the church office to set up a meeting with Pastor Wangelin or Pastor Deneen.
Infant Faith Chest Milestone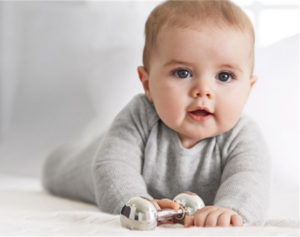 September 13, 2022
Zoom class—7:00pm
contact Dave Wright for a Zoom invite: dwright@oursaviorlansing.org
Parents who are expecting as well as parents of young babies and toddlers are invited to this opportunity to enhance faith development in their young one. They will be able to share meaningful examples of baptism gifts, scriptures, and other gifts that will remind children of their baptism into Christ as they grow. A faith chest will be given to each family that attends this milestone class. The purpose of the faith chest is to store keepsakes, and baptismal reminders such as baptismal candle, crosses, baptism gifts, and other items of significance as the child grows.
4-Year Old Learn to Pray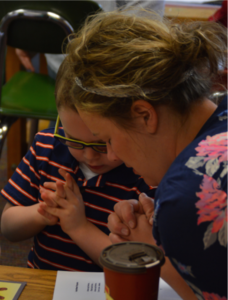 September 25, 2022
9:30-10:20am, room 113
Parents get to lead kids through prayer stations, talking about how to pray in all circumstances. Each child receives a prayer pillow and blessing during the 10:30am worship service.
Worship Blessing: Sunday, September 25, 2022
Fourth Grade Technology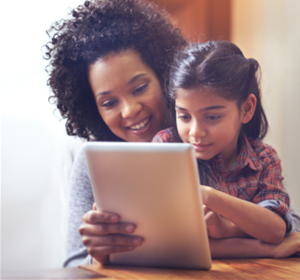 Parents and students will have the opportunity to see how technology and social media intersect with faith development.
Other topics include:
-Discussion of the joy, danger, and blessing of technology in our lives,
-Cell phone contracts between parents and kids
-Time and space that we use at home to engage one another.
Confirmation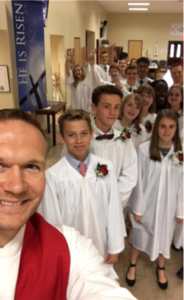 October 30, 2022 – 10:30am
(9th grade or second year confirmation students)
Confirmation is a public declaration of faith in and commitment to Jesus Christ as your Savior, confirming the grace given in Baptism, along with a solemn promise to remain faithful to Christ for a lifetime of discipleship. This declaration and promise is accompanied by the prayers and blessing of the Church, and follows a period of rigorous religious instruction.
First Grade Bible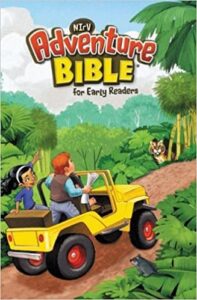 January 22, 2023
9:30-10:15am, room 125

As 1st Graders learn to read, the Bible becomes an important book for them and the family to be familiar with and utilize at home. This class equips parents to help their kids explore the sacred scriptures. There will be a special worship blessing during the 10:30am service.
Worship Blessing: Sunday, January 22, 2023
First Communion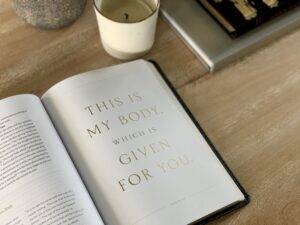 March 5, 12, and 19, 2023
9:30-10:15am, school commons
In this milestone, 7th and 8th grade students (both public school students and those of our Christian day school) and their parents will be given instruction on the meaning, purpose, and practice of the Lord's Supper. First Communion Sunday is March 19, 2023, during the 10:30am worship service. At this service, 7th & 8th graders who attended the milestone class will receive their first communion, along with their parents.
First Communion: Sunday, March 19, 2023
Third Grade Money Management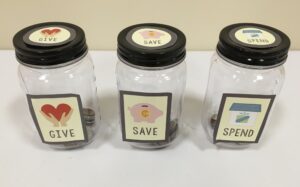 March 12, 2023
9:30-10:15am,
room 127
For parents and third graders. This class gives you an opportunity to discuss money management with your child, share some key scripture verses with your child concerning money management, and establish some guidelines for giving, saving, and spending. There will be a special worship blessing during the 10:30am worship service
Worship Blessing: Sunday, March 12, 2023
Writing a Blessing Letter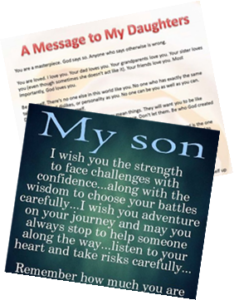 April 23, 2023
9:30-10:15am, room 131
For Parents of an eighth grader or high school senior.
Parents are encouraged to write a blessing letter to their child when they are confirmed and when they are graduating from 8th grade or graduate from high school. This class will offer parents an opportunity to organize their thoughts into a coherent letter in which they offer words of affirmation and encouragement, scripture guidance, and perspective on what is has meant to be their child's parent.
Retired Senior Legacy Milestone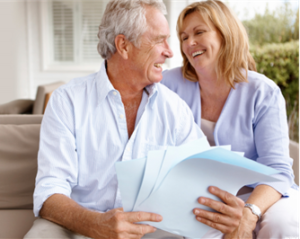 May 17, 2023
11:00am-12:00pm, Sanctuary
This milestone class offers retired people a chance to be inspired and encouraged during this season of life. It offers ways for people to use their talents and experience in obedience to God and in service of others. This class also shares practical reminders for seniors about leaving a faith legacy for their families and how they can be a blessing to their family and friends.