Hmong Mission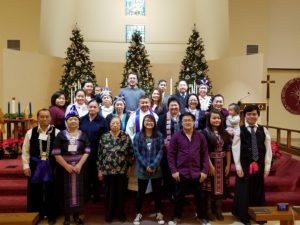 The Hmong are a distinct group of people originated from China dated back to the 14th century. The majority of the Hmong people practice the religion of worshiping the spirits. Although sociologists and anthropologists labeled the Hmong religion as animism; however, for the Hmong, their religion is known as "The Ways of the Spirits".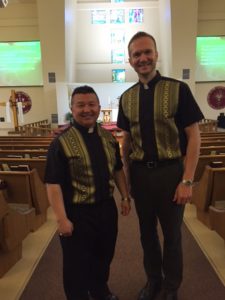 The LC-MS Hmong ministries started by way of Lutheran Churches sponsoring Hmong families from the refugee camps in Thailand. With the help of the Hmong people, some Lutheran Churches continued reaching out to other Hmong families and Hmong services and Bible classes were started.
Currently, St. Michael and Our Savior Lutheran Hmong Ministry has 30 families with a total of 125 individuals. The majority of the members are children and young adults. They all are from different denominations and clans.
Pastor Lang Yang, J.D., D. Min is the Director of Hmong Ministry. The ministry is in partnership with St. Michael's Evangelical Lutheran Church of Richville, MI; Our Savior Lutheran Church and School of Lansing, MI; and the Michigan District.
More about the Hmong and our mission: