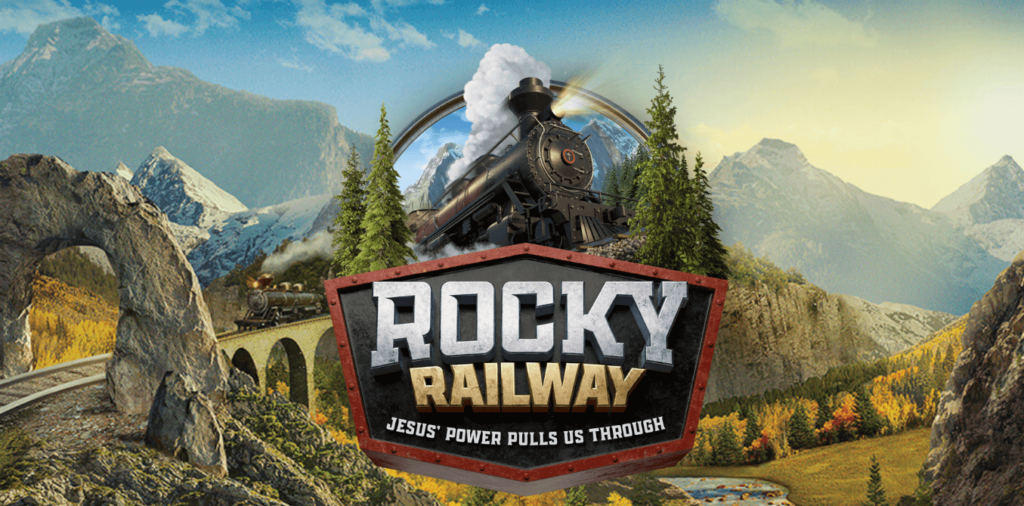 Rocky Railway
Jesus' Power Pulls Us Through
Monday – Wednesday ~ July 13-15, 2020
6:30pm via You Tube
Thursday ~ July 16 – Vehicle Parade at OSL with Kona Ice Truck
Join us for an exciting Virtual
Vacation Bible School!
We have had a sort of "rocky" year so far, and that is why Rocky Railway VBS
is so appropriate for 2020.
The bible lessons couldn't be more helpful for a time like right now.
Jesus' power helps us do hard things, give us hope, and lets us live forever will be the themes on Monday, Tuesday, and Wednesday nights. Join us via You Tube on July 13-15, beginning at 6:30pm each night for a special time of songs, bible lessons, craft and games ideas, and a whole lot of energy and praise for our Savior, Jesus!
Each night we will gather for approximately 30 minutes. On Thursday we want to gather at OSL for a vehicle parade with decorated vehicles, cold, sweet treats for everyone, and a chance to celebrate VBS 2020.
Pick up your children's free VBS packets on Thursday, July 9th, between 6:00pm and 8:00pm at Our Savior Lutheran Church (7910 E St Joe Hwy, Lansing) or arrange for a packet drop off at your house!