Leading the Pandemic Generation Event
In the spring of 2020, a global pandemic brought challenges that no one could have predicted. Millions were infected worldwide. Jobs were lost. Economies stalled. In the midst of these very public problems however, a silent and hidden crisis emerged in our youngest population.
This group of students now faces three major challenges including stalled futures, increased levels of stress and anxiety, and confusion about what happens next.
Dr. Tim Elmore, will be sharing his knowledge to equip educators, coaches, leaders, parents, and other adults to impart practical life and leadership skills to young adults that will help them navigate through life.
Students today are being influenced by a 24/7 news cycle covering a pandemic, protests, and panic attacks that will either make them wither or will make them stronger than ever. Generation Z is graduating into a VUCA world: Volatile, Uncertain, Complex, and Ambiguous. They're already the most anxious generation in modern history and now they live in a most anxious time.
Leading the Pandemic Generation will help adults:
Recognize how COVID-19 has influenced the mindset of students today.
Learn from past generations who faced economic depression and pandemics.
Apply eight creative ideas to equip students with a growth mindset during this crisis.
Gain insight into the role of expectations and belief in developing hopeful students.
Understand the secret weapon to building grit in students as they graduate.
$50* – General Admission
*Eligible for Title 2 Reimbursement
*Eligible for State Continuing Education Clock Hours (SCECHs)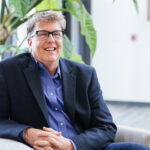 "Pracademic," down-to-earth, and research-based, best-selling author and international speaker, Dr. Tim Elmore, equips educators, leaders and other adults to impart practical life and leadership skills to young adults of the "Pandemic Generation"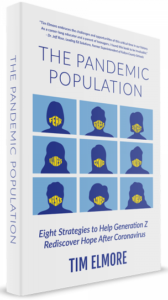 Our Savior Lutheran Church & School
7910 E. St. Joe Hwy. Lansing, MI 48917