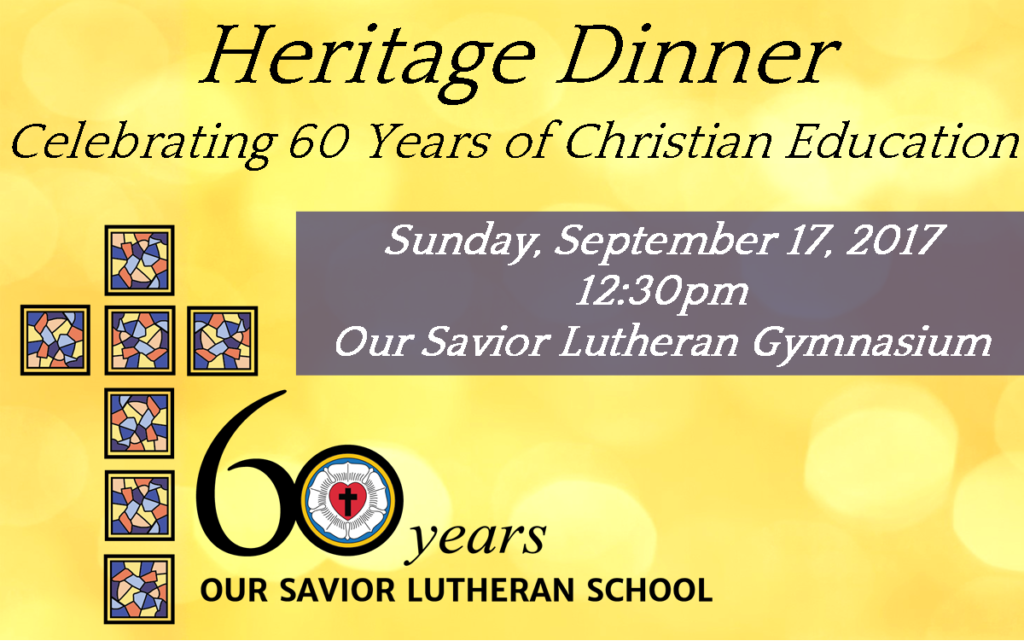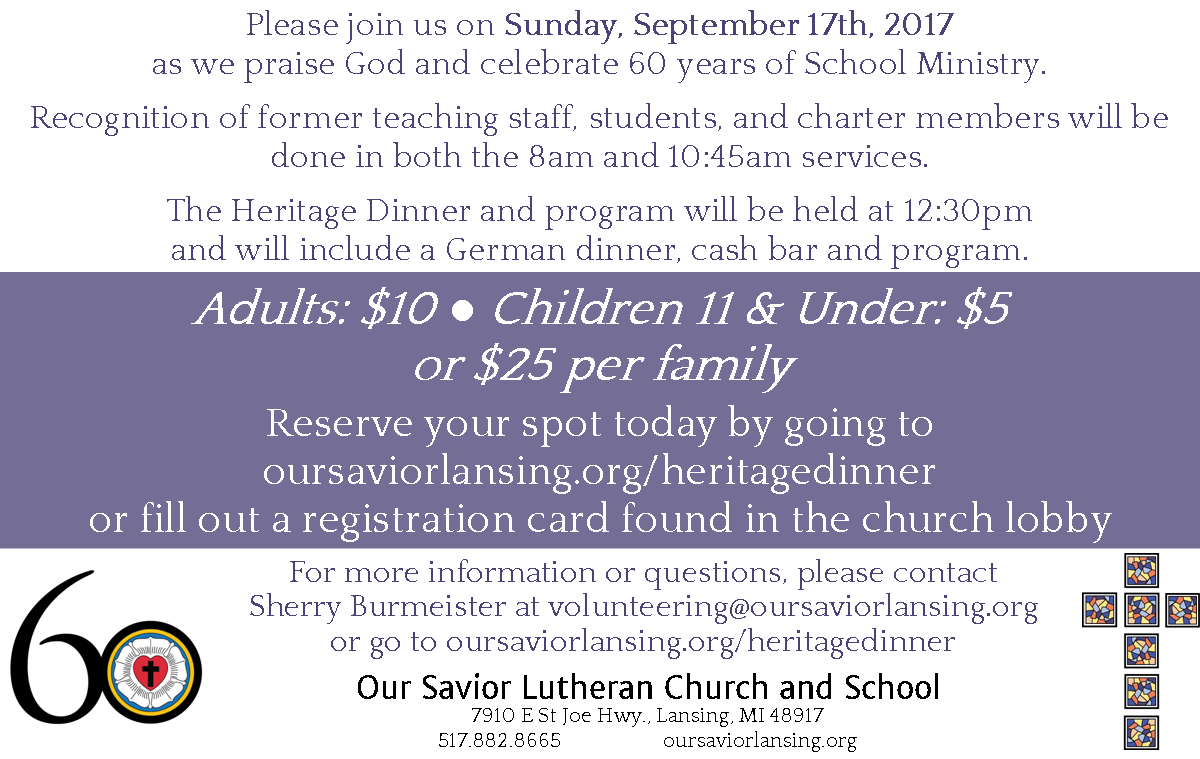 Registration for the dinner has closed.
All are welcome to join us for special worship services at 8 and 10:45 am on Sunday, September 17th. There will also be a coffee and bagel fellowship hour at 9:30am.
Are you an alumni or former staff member of Our Savior? Click here to give us your updated contact information!
Heritage German Dinner Menu
Bratwurst and sauerkraut • Sauerbraten (German beef roast) • Cheese & onion spaetzle
Blaukraut (red cabbage)• Mixed vegetable medley • German potato salad
Breads • Dessert • Coffee • Water • Lemonade

• Iced Tea
Hot dogs • Cheesy Spaetzle • German Spezi (orange soda, cola, and lemon juice)